Publicity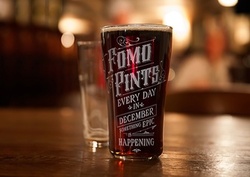 Title: THINK! 2016 Christmas drink drive campaign
Organisation: Department for Transport
Date uploaded: 13th December 2016
Date published/launched: December 2016

The 2016 THINK! Christmas drink drive campaign specifically targets young males on the back of figures which show they account for almost two thirds (62%) of drink drivers killed on roads across the country.

The campaign set out to target young men through Facebook, Twitter and Spotify - with 5.4m British males aged 25-34 years on Facebook alone, the highest single demographic.

A new advert will be posted on Twitter or Facebook everyday throughout December, playing on the concept of FOMO, 'fear of missing out'. The adverts aim to make it clear to young men that they have plenty to live for the following day, which they may not see if they choose to have a second drink.

Research carried out for the DfT suggests that 20% of young men have had two or more drinks before driving and an additional 11% say they have considered it – with a third of adults telling researchers they felt it wouldn't impact on their driving.

THINK! also teamed up with a number of partners including Coca-Cola, Arriva and Budweiser to offer drivers solutions to avoid drink driving - such as two-for-one on soft drinks for drivers and free taxis for those enjoying the festivities on Christmas Eve.

The campaign will run on the THINK! Facebook and Twitter channels throughout December 2016, to support drink and drug drive enforcement activity by police forces across the UK.
For more information contact:

External links:
Help Forum posts