Gloucestershire Road Safety Partnership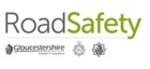 Gloucestershire Road Safety Partnership
The Gloucestershire Road Safety Partnership officially launched in April 2009.

It comprises teams from Gloucestershire County Council's Road Safety and Accident Investigation & Prevention units, fire fighters from the Community Safety Directorate Fire and Rescue Service, as well as police officers and staff from Gloucestershire Constabulary.

The Partnership's mission is: to work collaboratively to improve the quality of life for people living, working and travelling within Gloucestershire by reducing collisions and casualties on our roads and promoting road safety skills for life.
Gloucestershire Road Safety Partnership Information
*Population size: 500,000-750,000
*Length of road: 5,000-7,500 km
*Authority type: Partnerships
*KSI Baseline: 300-399

---
Gloucestershire Road Safety Partnership Contacts
Sheila Corkett
Road Safety Manager
Gloucestershire Road Safety Partnership
Shire Hall, Westgate Street
Gloucester
GL1 2TH

T: 01452 425602
E: sheila.corkett@gloucestershire.gov.uk

---
Knowledge submitted
Motorcyclists
Young drivers
---
External links
Help Forum posts