Metropolitan Police Service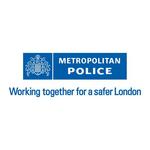 Metropolitan Police Service
The Metropolitan Police Service is famed around the world and has a unique place in the history of policing. It is by far the largest of the police services that operate in Greater London (the others include the City of London Police and the British Transport Police). The Royal Parks Constabulary have now become part of the Metropolitan Police Service.

The Metropolitan Police Traffic Unit is committed to reducing the number of traffic related deaths, injuries and crimes on London's roads.

Aims:
• Deny criminals use of the roads by enforcing the law
• Reduce road casualties
• Tackle the threat of terrorism
• Reduce anti-social use of the roads
• Enhance public confidence and reassurance by patrolling the roads
• Attend and investigate all fatal collisions

Our overall aim is to improve driving standards and make London's roads safer. It is by supporting our operational colleagues, giving them the confidence that traffic offences will be dealt with and ensuring that victims are dealt with appropriately, that this aim can be achieved.
---
Metropolitan Police Service Contacts
Matthew Brimilcombe
Traffic Sergeant
Empress State Building
Lillie Road
London
SW6 1TR

T: 0207 161 1071
E: matthew.brimilcombe@met.police.uk
W: www.met.police.uk/traffic

---
Knowledge submitted
Cycling
---
External links
Help Forum posts