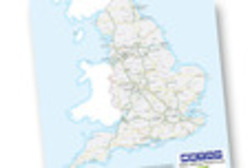 ---
Organisation: Road Safety Foundation
Date uploaded: 22nd July 2014
Date published/launched: July 2014
---

This report and 'risk map' show how the risk of being killed or seriously injured varies across the strategic road network (SRN).
The report sets out to explain the types of crashes that kill and to highlight the infrastructure safety changes that can eliminate or reduce risk at weak points.
The report is published as the Infrastructure Bill, which will transform the Highways Agency into a public company operating in a commercial environment, begins the process of Parliamentary scrutiny.
The report says the changes to the Highways Agency are a once-in-a-generation opportunity to put safety at the centre of investment in England's SRN.
It suggests that while putting the management of safety into a commercial framework needs care, it provides a once-in-a-generation opportunity to have infrastructure risks independently measured and internationally benchmarked for Parliament and public.
For more information contact:
External links: